Indulgent Eastern Wallcoverings
Explore our luxurious collection of Chinoiserie wallpapers & murals
SHOP NOW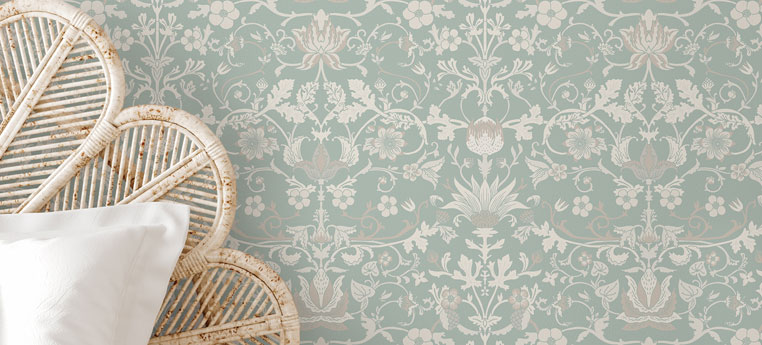 New In
Indulge your bohemian side with our newest collection of romantic floral wallcoverings.
see designs
Customer favourite wallpapers
These wallpapers are big hits with our customers. They're sure to bring some wow to any interiors project you're working on.
Featured categories
Explore popular styles of wallpapers & fabrics
WeAreFeathr
Share your photos on Instagram tagging #FeathrWallpaper
Designer wallpaper created the Feathr™ way
'More Art Less Decoration' is why we started with designer wallpaper. It's what we have written on our business cards. It's why we get up in the morning. We remind ourselves that we are creating art wallpapers to put more art out there in the Universe. That's the goal. More colour. More ideas. More expression. Why? Well, wallpaper is a subversive tool as a form of modern art. We love the idea that our artists can subvert it and make the medium message. It's a universal luxury as well – anyone can hang our wallpaper designs in their homes. Now we're taking out artists' work into luxury and premium fabrics. So we're getting more art out there by giving artists new canvases to work with. We want to make FEATHR the best place to buy wallpaper. You're getting more art into your home where there was none and supporting independent artists from all over the world.
There's two ways to get anything done. The safe way and the fun way.  If you're creating artist-made modern wallpaper? Then go the fun route. That's what we've done. We've asked the whole art world to create wallpaper designs for walls – and now we're working with dozens of high end designers from all over the world, very few of whom have previously designed wallpaper or fabrics before. Tattoo artists, fine art photographers, hardcore graphic designers and a cow. True story. This means our designs are unique, luxury wallpapers created from original modern minds for original modern homes – like yours. So we're always proudly independent of the normal ways of designing interior products. We believe the world is loaded with design and artistic talent and our job is to be a conduit to get that talent onto your walls, your living room and bedroom and every room of your home. Which means inspired results.
Good design is for everyone. We created FEATHR to put modern designer wallpapers into everyone's hands via the medium of modern luxury wallpaper, fabrics and cushions. We're not super-expensive. We work smart and use modern digital tools to keep our company lighter than a Victoria sponge, whilst making sure a good slice of the cake goes straight to the artists. We're inspired by the like of Morris and Eames who wanted modern design to be for everyone. And you know what? It's working. Our work has already seen everywhere from Amsterdam, to Mumbai, Singapore, Helsinki, New York, London, Paris, San Francisco and Sydney, in modern kids rooms, as boutique hotel wallpaper, luxury restaurants, unique designer homes, funky little bathrooms, contemporary office spaces; on feature walls, kitchen walls, as bedroom wallpaper, bathroom wallpaper, in hallways, studies; as for upholstery, furnishing, curtains, and blinds. We've also had love from a ton of interior design magazine and bloggers (Elle Decor calls us their "new favorite wallpaper – and it's even affordable"). We're for everyone who loves art, design and originality. Whether you're looking for feather wallpaper or FEATHR wallpaper, you're in good hands.