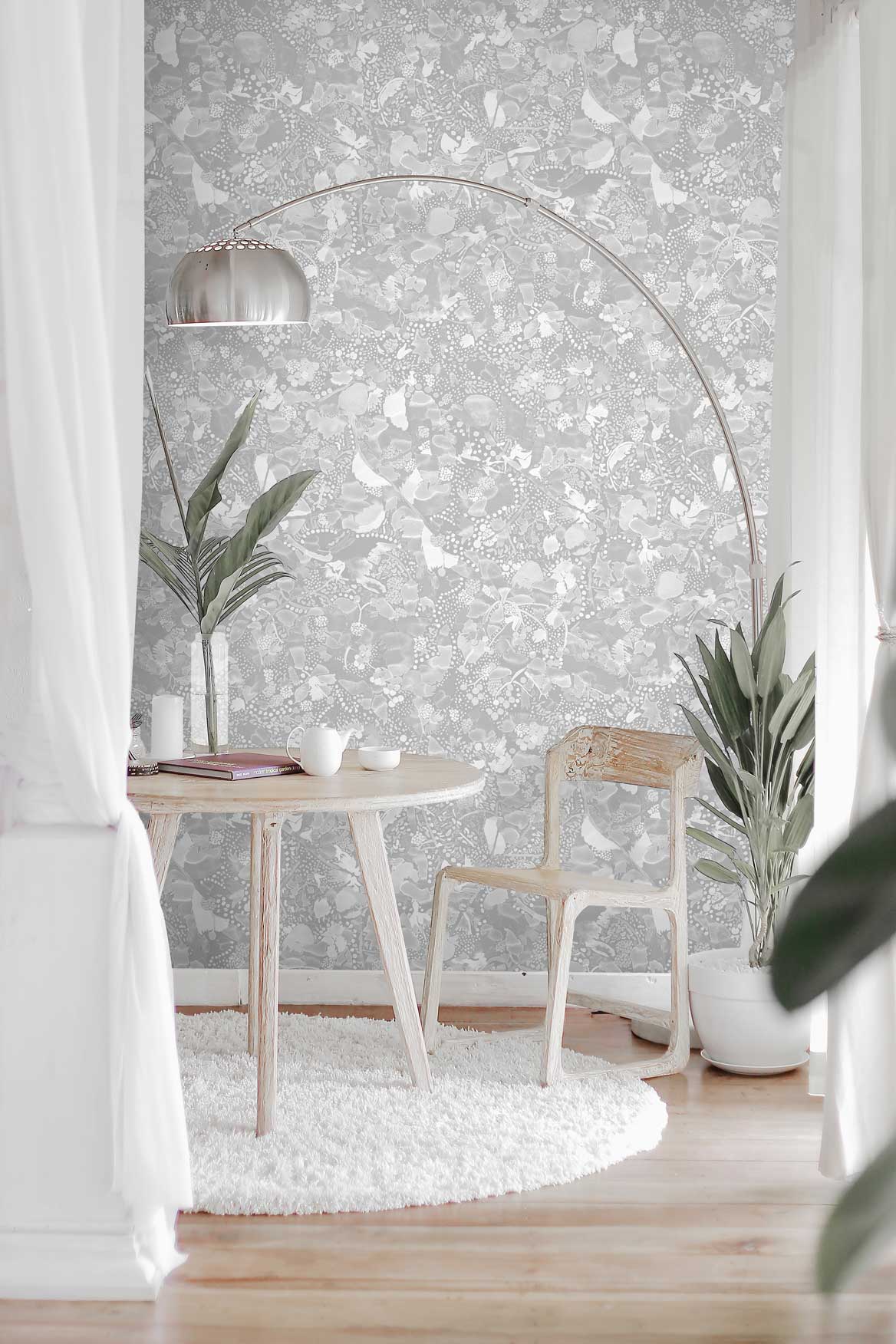 They're the classic, beautiful and yet functional pieces that form the backbone of every design-filled life.  We asked 17 design experts from around the world to pick their must haves – the results range from the tiniest of tea-making assistants to the grandeur of art.  Scroll down for them all.
1.  Alvar Aalto E60 Stool | Chosen by Barbara Chandler
I think it could well be our small three legged Alvar Aalto stools. We have several of varying vintage as my husband Ben Tewson worked in Helsinki as an architect in the 60s after training at the AA. He would visit Artek where, I am told, a young lady put aside "bargains" for him. We explain to visitors how Aalto invented the curved plywood section at the top of the leg and used it for various designs. The stools stack like s dream and are easy to move around for use as tables and are very strong if you want to reach a shelf. We have a couple of the big ones too.
Follow Barbara Chandler on Twitter
2. The Fuji X-E2 | Chosen by Fiona Reed of Copperline
Having relied solely on my iPhone for a few years, last year I realized that the time had come – I was producing more content on Steller and Instagram and needed a great camera. Something lightweight so that I could always carry it with me. A photographer I follow on Instagram recommended that I check out the Fuji X-E2 compact camera and I was sold as soon as I laid eyes on it. Yes, I checked out the specification, but I also loved the slightly retro design and the solidity of its construction. It's a beautiful camera that's a pleasure to use, and while I still have a lot to learn, this camera makes me want to take more photos. Now, this is what I enjoy most.
Follow Copperline on Twitter | Instagram
3. Harry Beck's London Underground Map | Chosen by Natasha Nuttall of Graphique Fantastique
I remember the first time I visited London on my own; I was so scared I'd get lost on the underground that I considered trying to walk everywhere. You can take the girl out of the country… Luckily the simple but brilliant design of Harry Beck's underground map was on hand. Exploring London has definitely been a lot easier since I mastered map reading, but I still need Harry's help every now and again!
Follow Graphique Fantastique on Twitter | Instagram
4. HAY's 'Uchiwa' armchair | Chosen by Mike Ahern of Brit Decor
I am currently obsessing over HAY's 'Uchiwa' armchair, designed by Doshi Levien. In fact every time I enter HAY's first UK store in Bath, I always make a bee-line for the Uchiwa. I love the generous proportions and all encompassing shape and feel of this chair, with its uniquely angled shell.
Follow Brit Decor on Twitter | Instagram
5. The Anglepoise Type 75 Lamp | Chosen by Cate St Hill
There are actually many objects in my home that I could live without; if there was a fire the only things I would probably save are family photos and my Mac computer – everything else could be replaced. But, if there was one other item I couldn't live without it would probably be my trusty, white Anglepoise Type 75 lamp. A gift from my boyfriend, it sits on my desk at home. It's a beautifully simple piece of design; timeless, classic and functional.
Follow Cate St Hill on Twitter | Instagram
6. Fortnum & Mason Top Hat Tea Strainer  | Chosen by Katrina Burroughs, Interiors Editor of The Sunday Times
This is a piece of design that makes my day, every day – sometimes three times a day. My Fortnum & Mason top hat tea strainer proves that the best gadgets aren't all wifi enabled. It pours scorn on the idea that every luxury needs to be tailored.  The universal size fits all my mugs, and the teapot. And it's in the shape of a hat only ever worn by Fred Astaire and Bertie Wooster. Topping.
Follow Katrina Burroughs on Twitter
7. Art in the Home  | Chosen by Melissa Jenkinson of The Bower Birds
It's based on art – art in the home. For me art is essential. Like a piece of furniture it adds another layer or dimension to your home. It's incredibly personal and expressive and you can tell a lot about a person from their art! I always find it a little sad when I walk into a home that has bare walls – I think what a missed opportunity! It doesn't have to be big or expensive, just something you like.
Follow The Bower Birds on Facebook | Instagram
8. Braun AB1A Travel Alarm Clock by Dieter Rams & Dietrich Lubs  | Chosen by Achilles Kalogridis of SimplicityLove
Originally designed in the 70's by Dieter Rams, redefined by Dietrich Lubs, this small travel alarm clock is an icon of modern design. Highlighting mastery of good design and functionalism, it perfectly represents the "less is more" approach, designed to do what is required – keep accurate time and wake you up in the morning – no more no less.
Follow Simplicity Love on Facebook | Instagram
9. The Lightbulb  | Chosen by Martin Holland of MartinMarkDesign
Once hidden by fancy fabric shades and opulent glass, nowadays the humble light bulb has become a thing of real beauty and high design. It's all about the size, shape and filament rather than what's covering it. That's why it's top of our list. An all time design classic that none of us can live without and a beautiful one at that.
Follow MartinMarkDesign on Twitter | Instagram
10 . Vintage Gilded Frames  | Chosen by Andrea Brooke of Grace & Favor
The glow, the gold leaf, just everything about old handmade gilded frames, around mirrors, photographs and art, a little chipped and aged. In a modern interior they can add a lot of depth and character, in a traditional interior they are a must.
Follow Grace & Favor on Instagram
Image Credit: Trisha Zemp
11. GreenTom Upp  | Chosen by Jess Warner of The Only Girl in the House
We adore the GreenTom Upp in our family as not only does it tick every box I have aesthetically with it's innovative Dutch design, it's the world's only 100% green (and not in the colour sense) buggy. All frames are sustainable and the fabrics are entirely made out of recycled drinking bottles. What's not to love?!
Follow The Only Girl in the House on Twitter | Instagram
12. Menu's Glass Kettle Teapot by Norm Architects  | Chosen by Mel Chesneau of Styled Canvas
Making a pot of tea is a bit of a ritual for me so I've always been on the lookout for the perfect teapot. I found it about three years ago. This one is everything it promises to be; beautiful design and extremely functional. It keeps the tea piping hot and the "tea egg" makes it so easy to not over brew. Definitely a design piece I couldn't live without.
Follow Styled Canvas on Pinterest | Instagram
13. Guaxs Sky Somba Vase  | Chosen by Claire Garner Interiors
Using subtle hints of colour to tie a scheme together is a common theme in my designs, and using beautiful coloured glass is always a great way to do this. These amazing vases by Guaxs come in a variety of shades and add the perfect hint of colour and texture – they're to die for!
Follow Claire Garner on Facebook | Twitter
14. Apple iPhone | Chosen by Alessandra Barlassina of Gucki
The design piece I couldn't live without is the one I have constantly with me, always, day and night, 24/7… my iPhone! This is not just a smart phone, it's my window on the world, I use it for work and to relax. It's the last thing I see before sleep at night and the first one in the morning.  Thank you Steve!
Follow Gucki on Facebook | Instagram
Image Credit: The Verge
15. Eames DAW Chair  | Chosen by Jenny Kakoudakis of Seasons in Colour
So my favourite design piece is the Eames DAW chair. An instantly recognisable design from the 1950s this was originally designed for the 'International Competition for Low-Cost furniture design'. It's super comfy, comes in many colours to suit your interiors and looks great with a sheepskin on it!
Follow Seasons in Colour on Pinterest | Twitter
Image Credit: Jenny Kakoudakis
16. Moka coffee maker by Bialetti  | Chosen by Elisabetta Rizzato of Italian Bark
So Italian, so stylish and something I use daily and that I couldn't live without – the Bialettei Moka coffee maker.
Follow Italian Bark on Twitter | Instagram
17.  Write Sketch & notebook | Chosen by Emma Jane Palin Blog
As a regular doodler, blogger and list-writer, a notebook is something I have to have with me at all times. But not just any notebook will do – and this Super Confetti option from Write Sketch & ticks all the boxes for me. Bold, patterned and made with beautiful Fedigroni papers – it's a work of art in itself.
Follow Emma Jane Palin on Twitter | Instagram
Want to see more Design Must Haves?
Discover our full range of designer wallpaper.  From only £89 including free deliver to the UK, EU & USA.