We swung by Maison & Objet last week.  The epically sized show is, along with Salone del Mobile Milano, one of the highlights of European design scene.   Scouting around the eight cavernous halls, we talked to designers from every corned of the world – one minute Shanghai, the next Salford – and grilled them on their inspiration, poked around their stands and harvested away like hungry design hamsters.   With cheeks suitably stuffed, we bring you the top trends that'll be influencing interior design in 2017.
THE AGE OF OPIUM
Luxury goes psychedelic in 2017.  Mixing together the denseness of Victoriana with laudanum-infused intensity and a good dash of anarchy.  Expect intense colours, velvets, textures and the curious sense that the party might just be about to get out of control.
Clockwise from top left: Judeco, Jonathan Adler, Seletti, Jimmie Martin, A Modern Grand Tour
MEMPHASISE
The influence of the Memphis Group was writ large all over M&O.  Color blocking, playful shapes and pastel shades appeared everywhere from furniture to accessories to stand design.  The trend for 2017 will be to mix Memphis playfulness with Scandinavian simplicity.
Clockwise from top left: Design Letters, Petite Friture, Octaevo, Studio Dada, Patricia Urquiola
ANIMALIA
Interior design takes a tip from wellness experts in 2017.  Get an animal in your life – and have fun with it.  The animal world popped up all over Maison & Objet – relaxed, charming and with tongue firmly in cheek.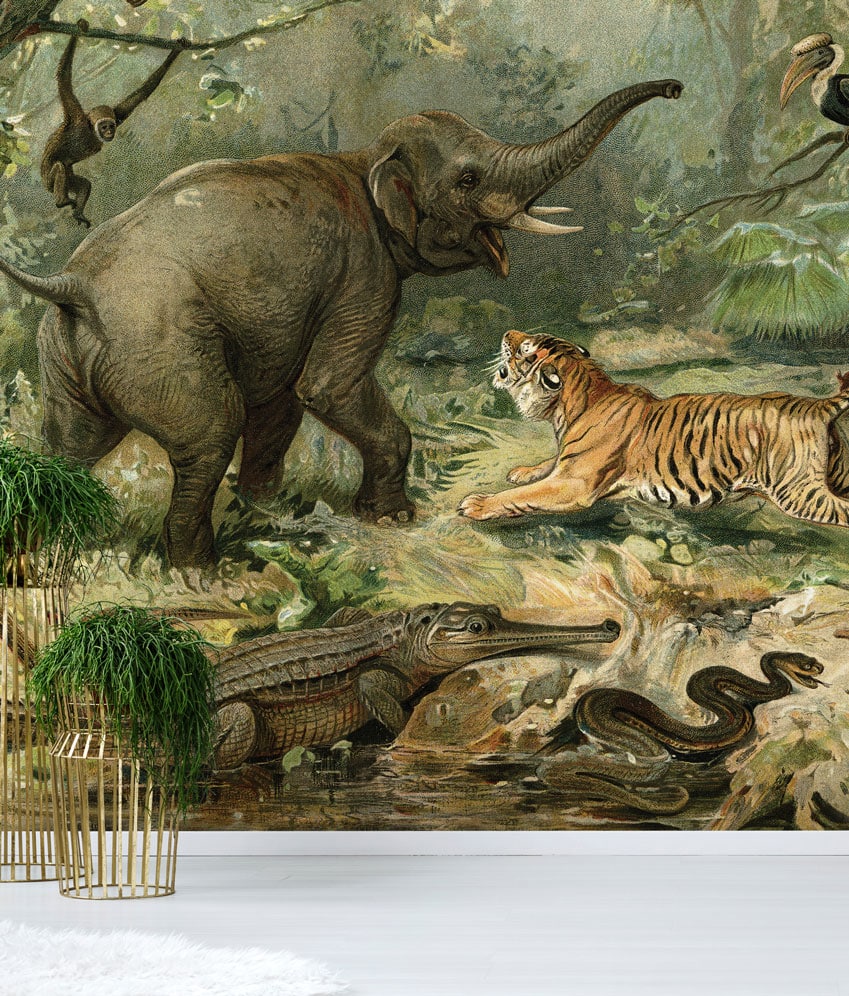 Clockwise from top left: Seletti, The AP Collection, Elena Salmistraro, Garden Glory
IN THE PINK
Pantone's 2016 Colour of the Year keeps on giving.  Soft pinks and complementary pastels appeared on furniture, pottery and even luxury garden goods.  When a colour palette is this good, why stop using it?
Clockwise from top left: Feine Dinge, Eno Studio, Garden Glory, Feine Dinge, Prostoria
DEEP SEA
Blue marches on as a trend.  But like good wine, as this trend continues, it becomes fuller, richer and more exotic.  The blues of 2017 are deep, vibrant and pushing the purple end of the spectrum.  Offset them with neon pink for the freshest look.
Clockwise from top left: Pols Pottern, Petite Friture, Octaevo, Woud
BALTIC FOREST
Pantone's colour of the year, 'Greenery', has yet to set the interior design world alight.  As a palette, it lacks the timelessness and beauty of the 2016 colour of the year, Rose Quartz and Serenity.  But the first shoots of greenery are appearing and they're at the earthy end of the scale – think of a Scandinavian forest at dusk.
Clockwise from top left: Eno Studio, Eno Studio, Sentta, Sentta
Discover our full range of wallpaper, fabric and cushions.
A week of design, art and architecture in Ukraine