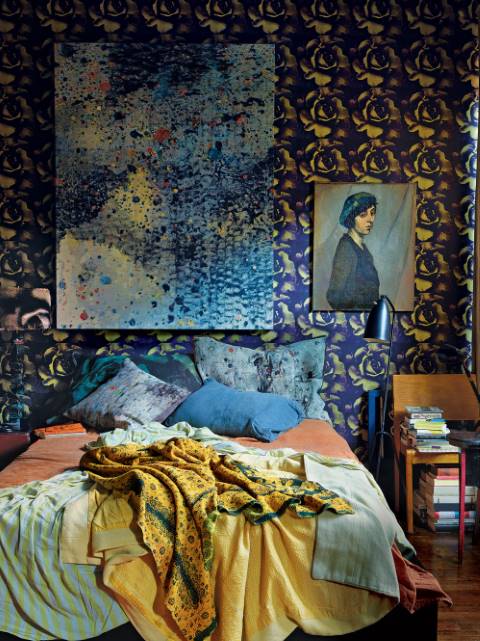 Are you tired of the same old, muted bedroom decor that seems to be all the rage? If you're longing to infuse your sleeping sanctuary with a burst of vibrant personality, you're in for a treat! We're diving headfirst into the captivating world of maximalist bedroom wallpapers. Say hello to a visually stimulating, personality-packed retreat that's uniquely yours.
Although maximalism is no new kid on the block when it comes to interior trends, modern variations on the theme have given traditional designs and motifs a fresh feel. Classic wallpaper styles get the maximalist treatment with clashing bright colours and contemporary motifs. Embrace the chaos with these 14 maximalist bedroom wallpapers, and find out how the 'more is more' look is really done.
Tropical wallpaper designs
This maximalist wallpaper with tropical flowers and birds tells a story, which makes it perfect for bedtime. The tropical colour palette makes it versatile enough to complement almost any maximalist decor – as seen here with the bold choice of golden coffee table.
Luxurious touches
The traditional approach to floral wallpaper design has been given the contemporary treatment with this silver bedroom wallpaper. The classic nature decor is brought to life in beautiful metallic details. This design would give any bedroom a luxurious touch.
Jungle run
The jungle hunt featured on this exotic tiger wallpaper is a stylized mix of urban subcultures and traditional Vasconian art by Basque-based artist Marcos Navarro.  Persecution is a complex bedroom wallpaper that draws you into the depths of the jungle – just don't get lost in it…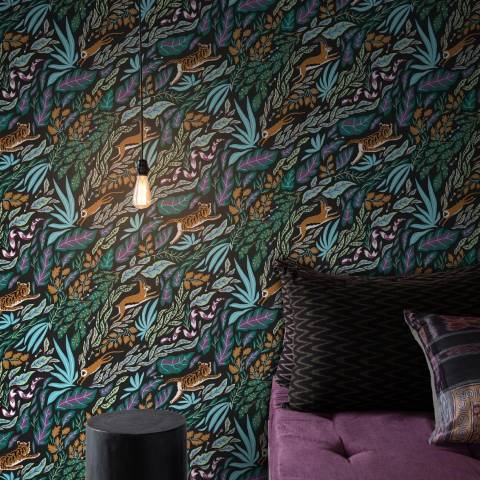 Chinoiserie decor
Chinoiserie wallpaper is another classic style making a comeback. The worn appearance of this floral wallcovering adds to the romance of the design. Paired with luxurious textures like velvet and brass, this maximalist wallpaper adds a touch of vintage glamour to your bedroom.
Dark floral wallpaper
This bold dark floral wallpaper design was hand-painted by the artist, bursting with the colour and beautiful detailing.  This view on nature is refreshingly original – and a beautiful hand crafted world to lose yourself in, everytime you drift off to sleep.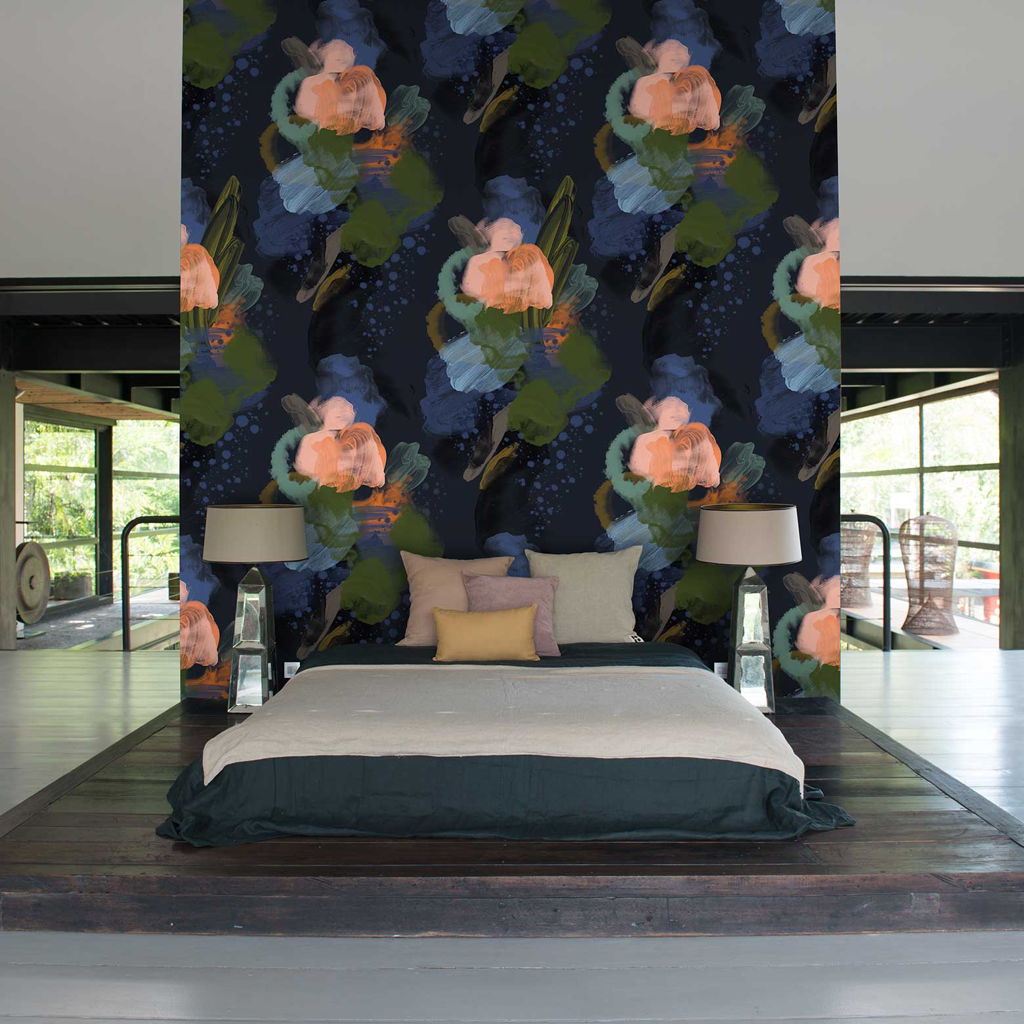 Metallic maximalism
Modern floral wallpaper gets the maximalist treatment with this bold design. The rich midnight blue tones contrast with the metallic rose petals of the floral design. The result is a rich and luxurious bedroom wall paper that can clash with the rest of your decor, or complement different shades of yellow and blue, as shown here.
Gold Victoriana
American fine artist Kiki Slaughter created this stunning and intricate layered design. The unique artwork is gentle old meets new maximalism, and is the perfect bedroom wallpaper for any modern room. The Safari chabby chic wallpaper has beautiful detailing from the original hand painted artwork.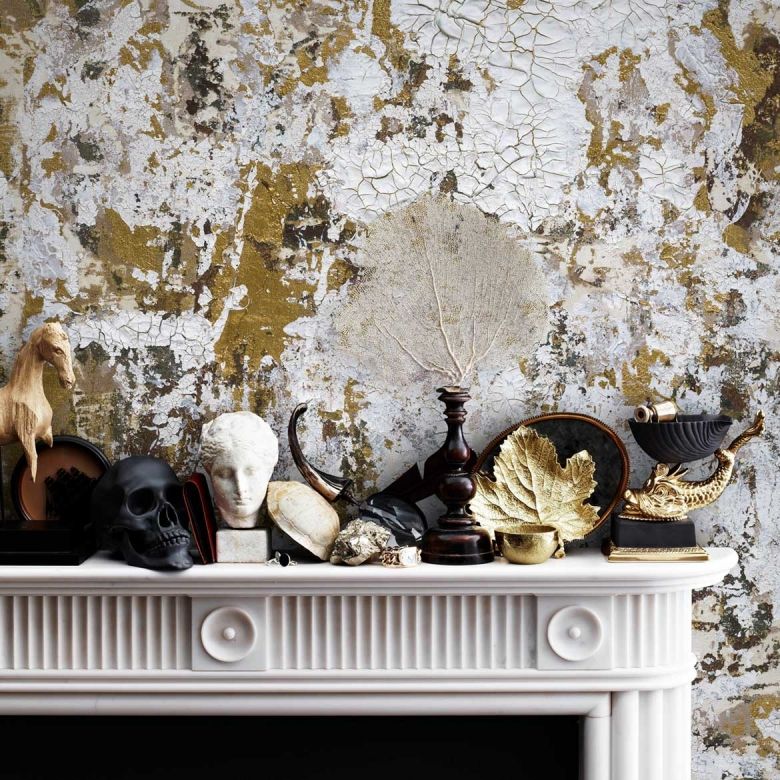 Art Deco patterns
This trellis-inspired Art Deco wallpaper has a rigid structure to it to bring order to the blocky interlinking lines of the design. This creates a beautiful rhythm on the eyes. It's a modern wallpaper that is versatile enough for all types of contemporary interiors, from bedroom to living rooms.
Floral watercolours
French artist Claire de Quénetain illustrates the romance and richness of flora and fauna in this stunning maximalist wallpaper. La Cueillette captures abundance when foraging, and nature in all its glory. A beautiful design that transports you to the best memories of summer.
Image: La Cueillette wallpaper in Cocktail for Claire de Quénetain for FEATHR
The life aquatic
This royal blue ocean wallpaper design features an underwater world to dive into. The waves cover the walls against the deep blue sea. Relaxing and mysterious, it makes a stunning bedroom wallpaper.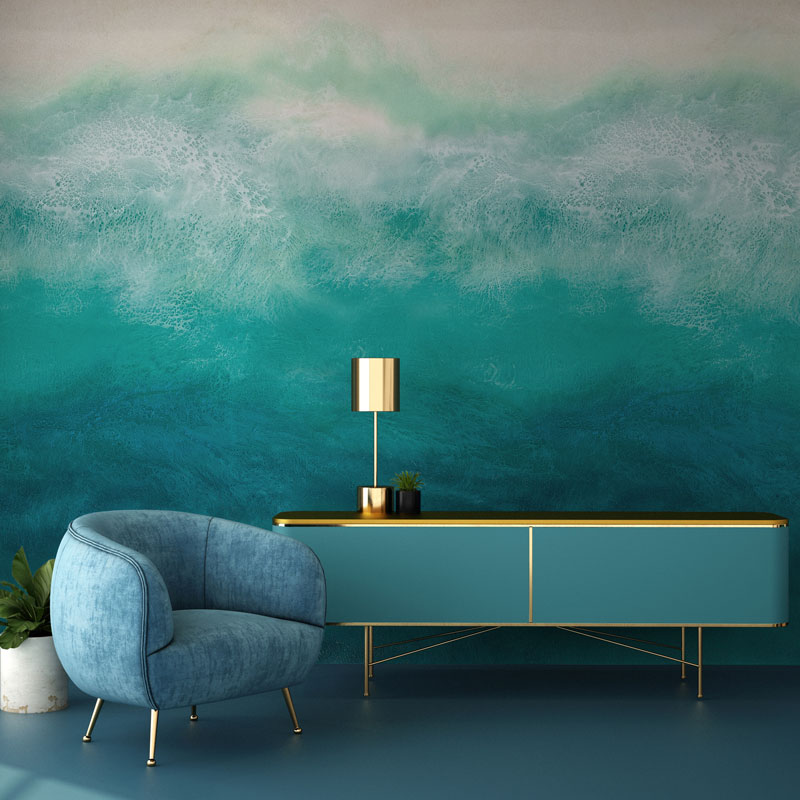 Monochrome maximalism
This modern floral wallpaper adds a touch of romance to the ever-relevant pop art style. The cool monochrome colour palette makes this design workable for contemporary bedroom styles in any colour. Of course you could go all out and opt for the yellow..depending on how daring you feel.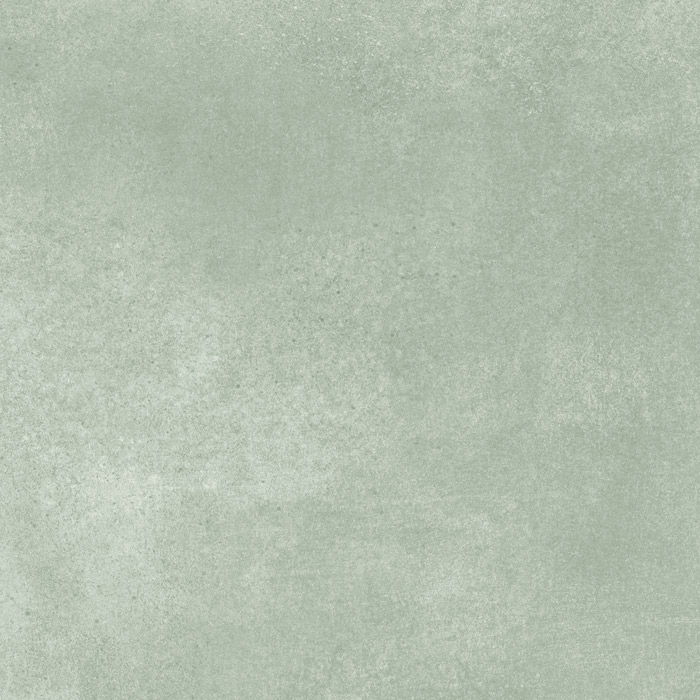 Image: Full Bloom wallpaper in Monochrome by Nina for FEATHR
Cherry Blossoms from far away lands
This Oriental style wallpaper design is hand painted and inspired by traditional Japanese cherry blossom patterns. The metallic gold background gives the wallpaper a sense of mystery and luxury. This design comes in a range of colours to suit any bedroom colour palatte.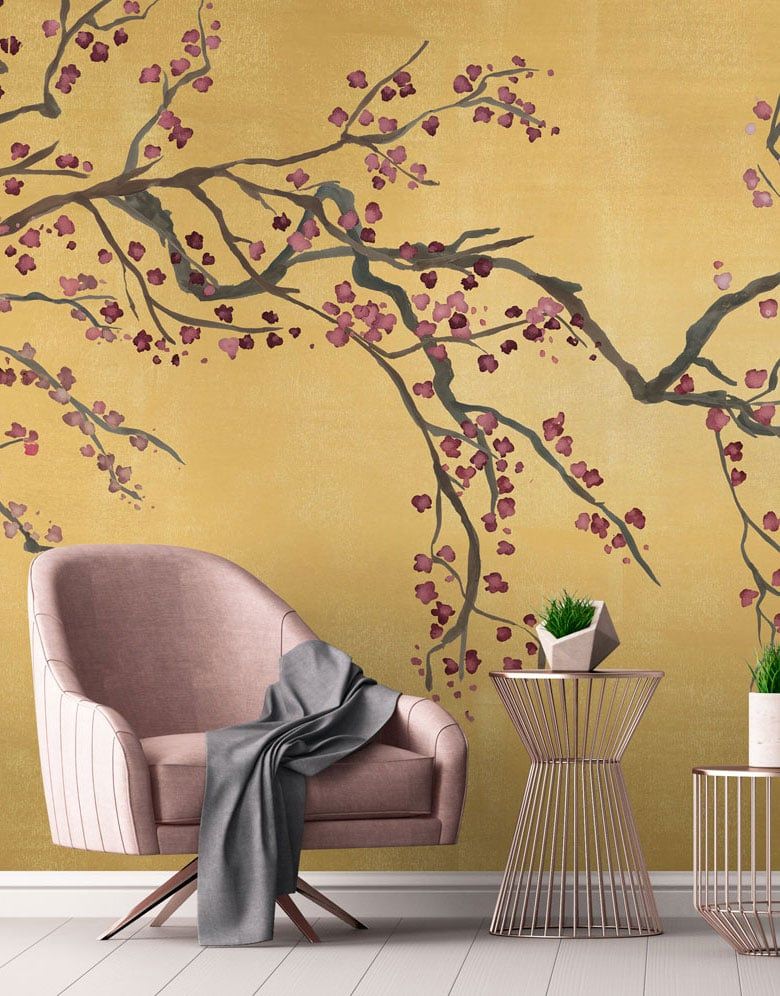 Bamboo botanics
This bedroom wallpaper features traditional leaf motifs with a neutral colour palette and abstract style that brings the design bang up to date.  Creating the illusion of a jungle covered in fog, this bamboo wallpaper is a perfect choice for a relaxing bedroom design.
Dream of paradise
Renowned printmaker Peter Judson pays homage to Formalist, Modernism and the Memphis movement with this uplifting design for FEATHR. Create a high voltage feature wall in your bedroom with the colourful artwork, or make a statement and cover your room.
Image: Paradise in Sunrise by Peter Judson for FEATHR
Discover our full range of designer wallpapers and artist-made fabrics.