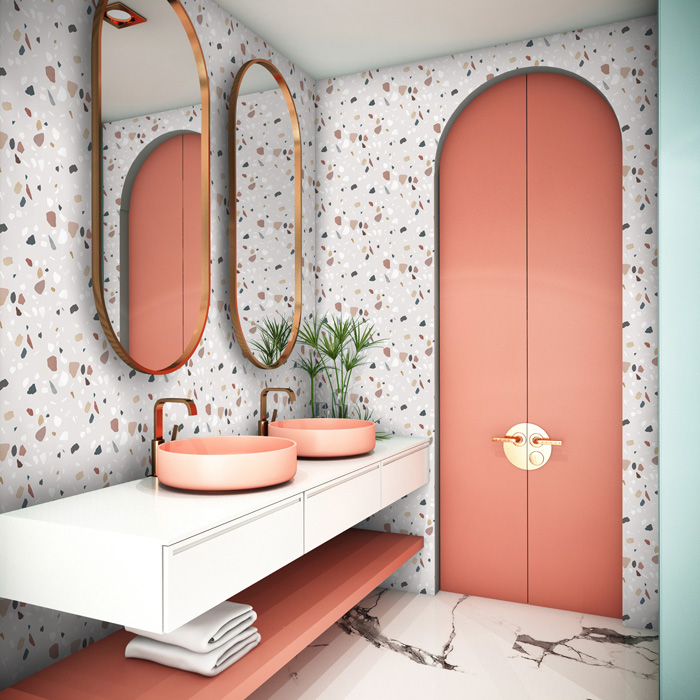 Bold, angular, expressive and slicing together neon, pastels, Art Deco and Pop Art – Memphis Group design is a slap in the face to the world of taupe interior design.
With the 1980s back in fashion – and people growing ever bolder in their interior design choices – the Memphis style will be on trend through 2015 & 2016.
So this week's Ideas Board gives you a flavor of the look, and some designer wallpaper from Feathr that'll bring it into your home.
Follow us on Instagram for a week of Memphis Group inspiration.
And check out our Memphis Group pastel designer wallpaper:
Super Abtract by Supermundane
Drawer by Tong Ren
Paradise by Peter Judson
Memphis Bound by Sanne Sofia
Drip the Scales by Aino Huhtäniemi
Images sourced from: