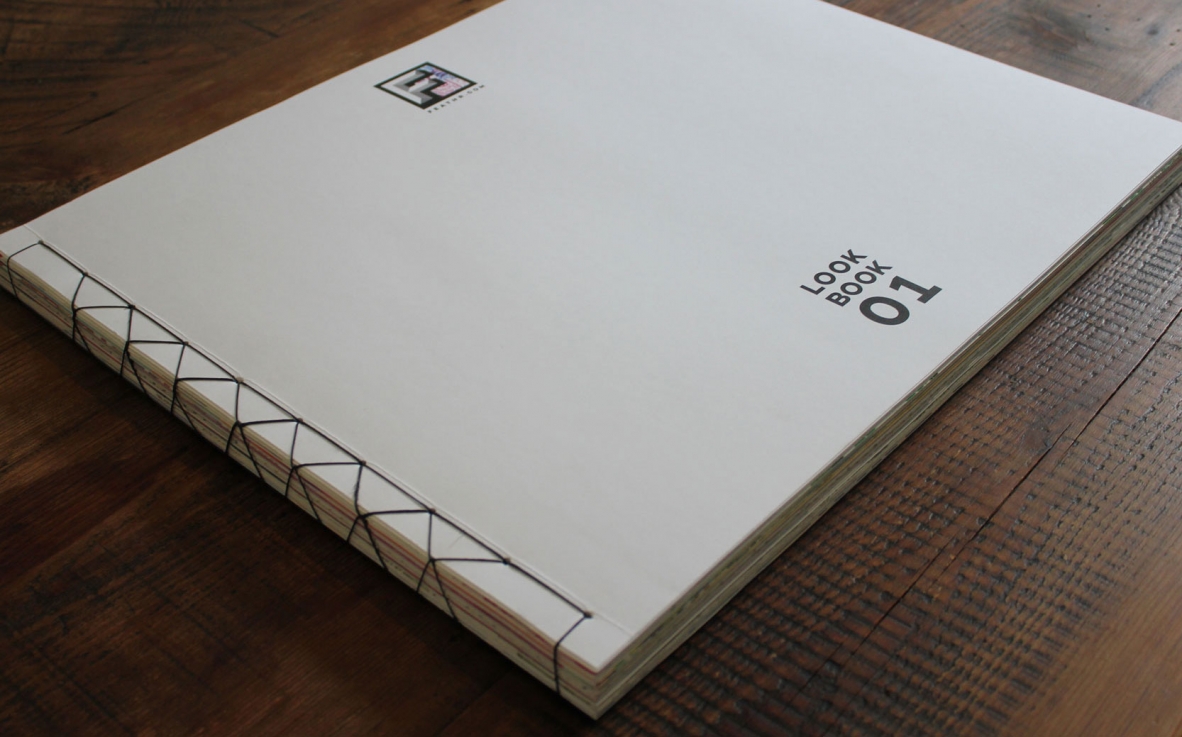 We've just picked up our gorgeous new LookBook.  It features 30 stunning designs, hand-bound by Buchinderei Christian Klunder.
It's one beautiful beast.  30 of our most popular designer wallpaper designs, photography shot in Bali and mini-features on the artists and their work.  The pages have been hand-stitched using Japanese binding, with the work done by the talented Alexandra and Christian Klunder at their Berlin workshop (visit it here).  The LookBook – all 50cm x 40cm of it – then lives inside an embossed, handmade slip box.  It is, we think, a thing of beauty.
So here are few pics & a vid to give you a little flavour.
Bookbinder Christian Klunder in his Berlin workshop (see more here)
LookBook inside the embossed slip box
Peeking out
Japanese Binding is ace
Click the vid to view a flick through the LookBook