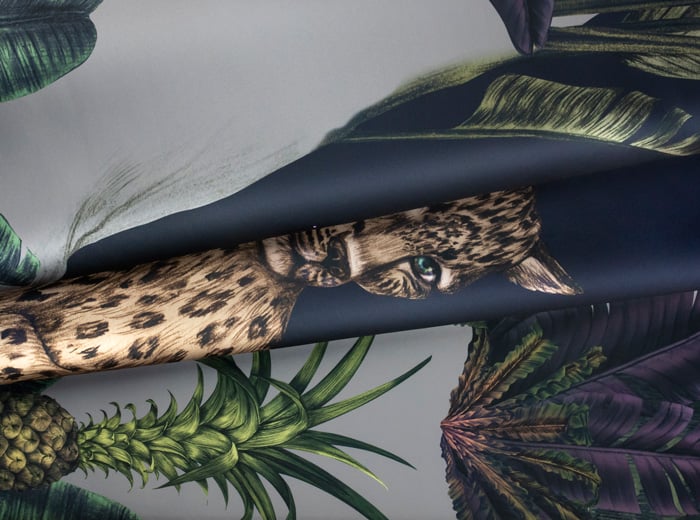 Feathr's luxury fabrics come in a range of materials of the finest quality.  Think of sumptuous velvets, beautifully draping cotton-linens and satin finishes that give our unique artist designed patterns a luxurious canvas. Our fabrics are are traditionally woven and printed in England and Spain and they are ideal for a multitude of decorating needs, ranging from soft furnishings, curtains and cushions.
Duchess Satin 226gsm
Our Satin range offers a range of luxurious fabric designs with lustrous finish. The fabric has a higher thread count than most satin materials which gives it an incredibly smooth texture. The material has a beautiful drape and a lustrous shine. Made in England and Spain.
Luxury Linen 228gsm
The cotton linen blend give this fabric a luxurious, premium look. A slub of linen gives the fabric real character.  As a medium heavyweight fabric, it is suitable for a wide range of soft furnishings such as cushions, curtains and lampshades.
The luxury cotton linen is pre-treated to offer excellent durability and wash fastness. Pigments are inherently UV resistance and will provide long lasting prints
The material for the luxury linen designs is supplied as an OEKO-TEX Standard 100 certified fabric. Made in England and Spain.
Cotton Velvet 416gsm
Our decadently soft British velvet will make for exquisite made-to-measure curtains, upholstery and blinds. Made of 88% cotton and 12% nylon, this material has a luxurious yet durable finish.