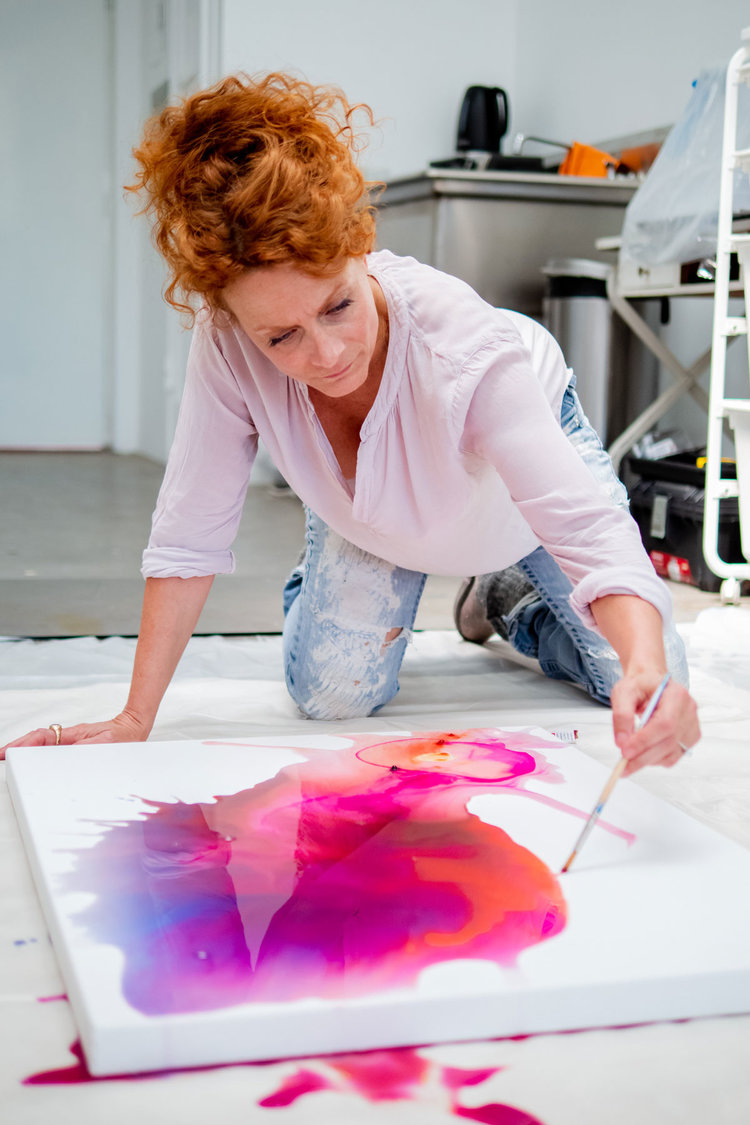 Painting at its best for me is pure self expression. It's a practice of letting go and allowing something to flow through me and onto the page. People say that my work feels alive which is exactly how I experience each piece-both during my process and after. Because the various elements I work with are fluid I'm able to continuously manipulate the flow, color and structure which leaves me feeling like I'm actually collaborating with the elements to create each piece. Whether I'm using a blow torch with encaustics, heat gun with pigmented alcohol inks, acrylics or resin-I try my best to keep myself in unison with them…And if I am quiet and listen closely the paintings talk to me.
Unlike life, this process leaves no time for questions or doubt-only action and complete presence. And with each painting, I learn over and over again that pushing past the questions and doubt creates the greatest beauty. Just the doing of it has become a haven and a necessary experience for me—-full of experimentation, intuitive impulse and surprise.
My goal always is to try and be the clearest channel I can be for what is coming through. To listen softly so I can hear the messages. And ultimately That's what I hope my paintings are for people. Messages. I am more at peace in my studio than just about anywhere…it's my holy place. I feel so blessed to be able to do what I do and my hope is that my art makes people feel good and brings some beauty into the world.
Products by this artist
Explore their wallpaper & fabrics collections